<![if !vml]>

<![endif]>
Mead Estates Ltd.
New Wood Farm
Station Road
Ridgmont
BEDFORD
MK43 0UJ
Tel. 01525-288666
Fax. 01525-288333
E-mail: info@mead-estates.co.uk
Office Hours: 9am - 5:30pm Mon-Fri
Click here for directions to our office
Registered in England No. 02540011
Directors: G.S. Mead
R.D. Mead
J.N. Tuffs
What do we do?
Mead Estates Ltd is a family-owned company specialising in house building and building contracting. We generally work within the counties of Bedfordshire, Hertfordshire and Buckinghamshire, developing speculative housing sites and carrying out bespoke building contracts. Our reputation is built on quality and reliability - Mead Estates homes are "built well" and "built to last".
Follow the links above to see our current developments and find our more about our contracting business.
To see some examples of our previous projects, click here.
Who are we?
The company was founded in 1934 by William Mead and is now run by three of his grandchildren. Click here to find out more about our history.
Geoff Mead is the Managing Director, responsible for overseeing the company's projects on site and their organisation. Geoff studied Building Surveying at Hertfordshire College and has accumulated over 25 years experience in the business.
Richard Mead, a Civil Engineering graduate of Portsmouth Polytechnic, is responsible for the day-to-day operation of the company's office and finances. He has been with the company since 1989.
Janet Tuffs is the final family member who assists with the company's administration and clerical duties.
We directly employ a small dedicated team of site-based labour and use a number of regular trustworthy sub-contractors to undertake the more specialised building tasks.
New homes warranty scheme
Our new homes are built in accordance with NHBC (National House Building Council) Standards and are regularly inspected by NHBC during all stages of construction for your peace of mind. We are an "A1"-rated (the highest available) NHBC Registered House Builder.
Click here to find out more about the NHBC warranty or click on the NHBC logo to visit the NHBC's website.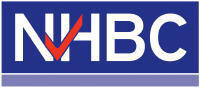 Building Land Required
We are always looking for new development sites in order to continue our long tradition of building fine homes. Contact us if you own land in Bedfordshire, Hertfordshire or Buckinghamshire that you think could be a potential development site.
We are able to oversee the entire process from the initial consultation and submission of a planning application through to completion of the properties and will consider either outright purchase of the site from you or building the properties under a contract or under a profit-share agreement.
new homes Bedfordshire
new homes Hertfordshire
new homes Buckinghamshire
new houses Bedfordshire
new houses Hertfordshire
new houses Buckinghamshire
house builders Bedfordshire
house builders Hertfordshire
house builders Buckinghamshire
housebuilders Bedfordshire
housebuilders Hertfordshire
housebuilders Buckinghamshire
building contractors Bedfordshire
building contractors Hertfordshire
building contractors Buckinghamshire
builders Bedfordshire
builders Hertfordshire
builders Buckinghamshire